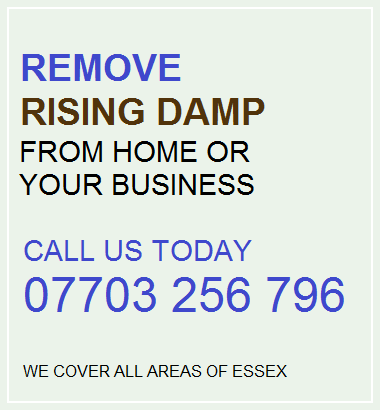 Rising Damp
"Rising damp" on walls is caused by ground water moving up through a wall. Most walls allow some water in, but it's usually stopped from causing damage by a barrier called a Damp Proof Course. This is usually a horizontal plastic or slate in the wall.
If this is missing or ineffectual, your wall may suffer from rising damp. This type of damp can also happen when the level of the ground outside your home is higher than your Damp Proof Course, allowing water to get above it.
Contact info
If you suspect you have Rising Damp and would like us to arrange a visit or need some professional advice please call us
---
Call us 0800 136874
Mail: info@risingdampessex.co.uk
---
Cannot thank Jim enough for the work he did. We had dreadful rising damp coming into the house and didn't know what to do. Jim was recommended to us and did a fantastic job at an affordable price.